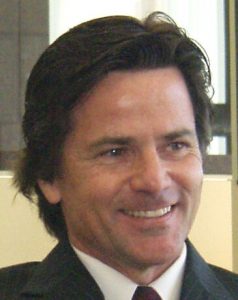 Christopher S. McKellar, Board Chairman
A native of Palo Alto CA., Chris began his real estate development career in the 1970s. In 1990 he was named California Builder of the Year Award – Industry Professional of the Year by the San Diego Commercial and Industrial Council. He is a Director of the La Jolla Beach & Tennis Club, and serves on non-profit boards including The Bishop's School, the Neurosciences Institute, and Pastors to Prisoners. He is also a member of the Coastal San Diego chapter of the Young Presidents Organization (YPO). Chris has previously served on the boards of Scripps Financial Corporation, San Diego Opera, La Jolla Museum of Contemporary Art, Medical Biology Institute, Scripps Institute of Oceanography (Director's Cabinet),UCSDBoard of Overseers, Scripps Clinic and Research Foundation, St. James by the Sea La Jolla (Vestry), the La Jolla YMCA, and the San Diego Literacy Council. Chris was born again in Christ October 21, 1991 and has been smiling ever since. He has volunteered at many Kairos prison Ministry weekends including serving as Rector at San Diego Kairos #20 inside the RJ Donovan Correctional Facility . He lives in La Jolla with his wife Lorna and has 7 children and 3 grandchildren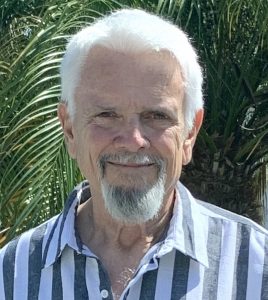 Pastor William Fink, President
A native of New Jersey, Bill was a successful corporate executive and entrepreneur before retiring at the age of 50 to go into full-time volunteer ministry. Bill has served as an Executive Pastor, Missions Pastor, and as an Associate Pastor at three churches. He also served as the 501c3 Board President of Global Partners for Development, Yeager Kenya Group and The Old Borego Pioneer Society. He has been involved in prison ministry for 25 years and serves today in prison ministries in two So CAL prisons and with Kairos Oregon. Bill has done missions work in Africa, works with the poor and the homeless, works with aging churches, is the Chaplain for the Sons of the American Legion Squadron 853 and teaches at a Christian rehab center in Oregon during the summer. He has an MBA and is has done graduate seminary work in Pastoral Theology. Bill lives with his wife Judy and has 7 children/stepchildren and 9 grandchildren.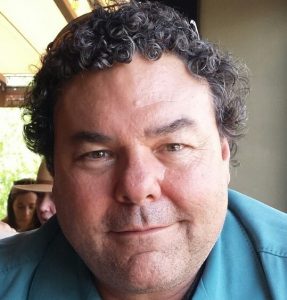 Stephen Ross Riker, Corporate Secretary
Stephen is currently a Business Development Key Accounts Manager for nVent Electric PLC. Stephen began serving the prison ministry in San Diego County 15 years ago by preaching in the county jail system. Shortly thereafter he joined the Kairos Prison Ministry, has been elected as Chairman of the Kairos Advisory Council twice, and has led several Kairos 3 ½ day weekends at RJD. In 2015, Stephen joined Pastors to Prisoners and was elected the Corporate Secretary and the Vice Chairman. He also serves in R.J Donovan by leading programs such as "Self-Confrontation" and "Intercessory Prayer." Stephen has always had a love for the "Men in Blue" who are serving time in prison and is currently the prison ministry leader for Sonrise church in Santee CA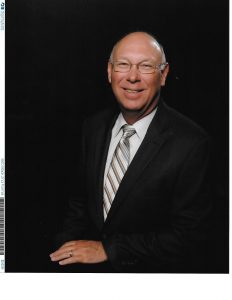 Dr. William O. Brown, Board Member – Protestant Chaplain (retired) C.D.C.R. – RJD
A native of California, Dr. Brown earned his A. B. degree from Westmont College, his Th.M. from Dallas Theological Seminary, and his Ed.D. from United States International University. He completed a 30-year career in higher education when he took an early retirement from the University of California, San Diego, to become the Protestant Chaplain at R.J. Donovan State Prison where he served for 14 years. Leading large teams of volunteers including Yard Pastors from Pastors to Prisoners, he provided worship and discipleship for thousands of inmates in five chapels. After retiring from state service in 2017, he continues to volunteer in prison ministry. Having become involved in prison ministry through Kairos in 1994, he now serves on the Board of Directors for Kairos Prison Ministry International.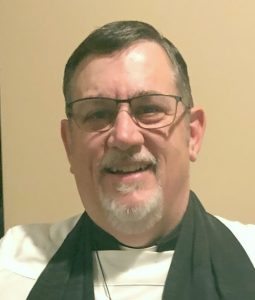 The Rev. Russell E. J. Martin, M.S.W./MDiv., Chaplain C.D.C.R. – RJD
Russell is a native Southern Californian; having grown up in Ventura County. Russell has loved and walked with the Lord, since his youth, never really knowing a time when he was not a Christian. In 1986, he moved to San Diego in order to attend S.D.S.U. where he earned both his Bachelor's (1992) and master's degrees in Social Work (1997). It was also during this season that Russell began his career as a Correctional Probation Officer with San Diego County from 1987-1997. His work with Probation focused on working with at risk Juveniles. Attending Trinity School for Ministry, in Ambridge Pennsylvania for Seminary, Russell earned his Master of Divinity Degree, in June of 2000, and was subsequently ordained as both a Deacon and Priest in the Episcopal Church. In late 2006, Russell, left the Episcopal Church over Biblical and Doctrinal issues and formed what is now Christ the King Anglican Church (CtK) in Poway California He served as senior pastor at CtK until February of 2020. In 2017, the Lord led Russell to his present position as the Protestant Chaplain at the Richard J. Donovan Correctional Facility. Pastor Russell has a deep and abiding love of God and the Holy Scripture and as such he has committed his life and ministry to sharing the joy and grace of Christ as Lord and Savior through the power and gifts of the Holy Spirit.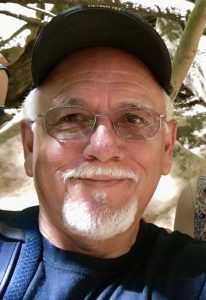 Dr. Roger Ziegler, Board Member
Roger began serving as a volunteer at R.J. Donovan state prison in the year 2000; facilitating bible studies, prayer meetings, assisting with Angel Tree, as well as filling in for pastors who needed help with their Sunday services. He has also been active in KAIROS on yard C since Feb. 2003. Roger served in prison ministry at Centinela prison for approximately three years where he conducted chapel services on a monthly basis. In June 2006, he was offered the position as Yard Pastor for Facility M, at RJ Donovan. In October 2007, Roger closed his chiropractic practice and joined the "Pastors to Prisoners" to follow what he believed was God's call into full time prison ministry. On October 5, 2008, Roger was ordained as a minister of the gospel of Jesus Christ. In March 2013, he graduated from a four-year seminary program known as T.U.M.I., The Urban Ministry Institute. Roger currently serves as the Pastor on yard D, a medium security yard at RJ Donovan. He volunteers five days a week teaching bible studies, discipleship classes, prayer and share groups as well as cell front prayer and counseling. His wife Peggy serves with him every Sunday and supervises some of her own groups during the week.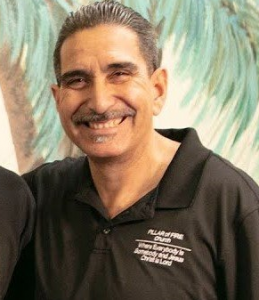 Pastor Danny Gonzales, Board Member
Pastor Danny Gonzales is a Southern California native and was born and raised in South East San Diego. In 1994 he was convicted of a crime, served a 20 year sentence and was released in March of 2013. November 12, 1995 Danny started the process of change and began serving the Lord. One year after being released Danny married his wife Pamela on March 3rd of 2014. Together they completed TUMI, and founded Pillar of Fire Church San Diego where he is the Senior Pastor and preaches every Sunday, teaches TUMI and offers one on one discipleship to church members. Pastor Danny began volunteering at RJ Donovan in 2018 and in 2019 the Lord promoted him to be the Pastor for C Yard. As of 2019, Pastor Danny is also the TUMI San Diego Site Coordinator, and still teaches TUMI to the men inside. Pastor Danny is a CADC-II supervising counselor and through work ministers to recently released men. Although Pastor Danny has been delivered from incarceration for 9 years he has not forgotten where he has come from and continues to serve those behind the walls.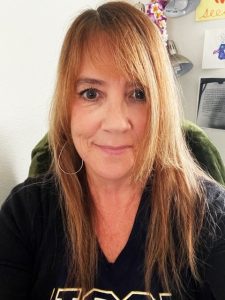 Judy Gustafson, Corporate Treasurer
Judy is a born and raised Southern Californian. She has been in the finance industry for the last 40 years. Judy currently works with multiple churches as their Finance Director as well as several other secular businesses in the same capacity. She and her husband, Terry, own their own business, providing financial consulting, tax preparation, retirement, investment advice, budgeting, accounting services and much more. Judy has a passion for non-profit organizations after working in the banking industry for over 20 years. She has a Bachelor of Science in Business with an emphasis in Accounting and graduated with honors. Judy's pride and joy is her son, Joshua, who this past year started as a freshman at UCSB. Judy's favorite bible verse is Joshua 24:15 But as for me and my Household, we will serve the Lord.
Our Emeritus Advisory Board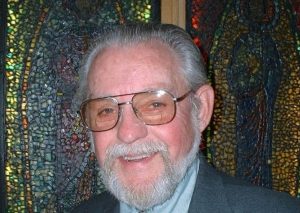 Rev. Jack Oien, Founder
A native of San Diego, Pastor Jack is the son of missionaries to China.  He attended BIOLA College and Long Beach State College part-time while working as a printer and supervisor for the Aerospace Corporation. Called to the mission field, he ministered 13 years in the Peruvian jungle as the print shop manager with Wycliffe Bible Translators.  In 1980, Jack experienced a call to the US pastorate.  After completing seminary, he was ordained at Fellowship Bible Church of Park Cities, Dallas, TX., and served as pastor of the Chula Vista Missionary Church in California for 8 years. Jack and his late wife Joyce founded the Pastors to Prisoners Prison Ministry in June 1996.  Jack served as a Yard Pastor at RJ Donovan Correctional Facility for over 28 years and now continues his ministry efforts working with parolees.

Rev. C. M. "Buzz" Brewer. Chaplain C.D.C.R. (Retired)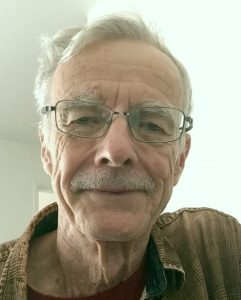 Ron E. Farnsworth,  
A native of Orange County, Ron graduated from Cal Poly, Pomona with a degree in Ornamental Horticulture.  After 3 years working at Hines Wholesale Nurseries, he joined the American National Red Cross and served in the Republic of Vietnam with Army and Air Force personnel. Ron returned to San Diego and met Jesus Christ thru a Christian Pastor.  He attended Berean Bible College and met and married a Christian girl.  He and his family served as missionaries in Haiti for 4 years.  Ron worked for the County of San Diego for 20 years.  After retiring, he went on short term mission trips to Ethiopia and India and volunteered with Kairos for 6 years at RJ Donovan Correctional Facility.